The New Year has come, and you're likely all set to embark on some brand-new home improvement projects. Perhaps one of the tasks that you consider least exciting among them is revamping your current insulation system. It's true that installing insulation isn't exactly an easy or a glamorous job. Moreover, shopping for new insulation products is rarely as fun as shopping for home décor.
But the end result of choosing your insulation solutions carefully is a more comfortable, energy-efficient, and livable home. If your insulation performs accordingly, you'll feel the difference in your indoor temperature and air quality—as well as your utility bills—right away. That said, if you aren't too familiar with the different insulation products out there but need some for your home, here's a quick and easy guide for you. This article will answer the top five questions that homeowners often ask about insulation, and hopefully, it will help you in your search for the right products for your home.
Why Is It Worth Putting Extra Thought into Your Home Insulation Solutions?
If you're not naturally the "handyman" type of homeowner, you may be wondering why it's worth the extra time and effort to rethink your insulation. Maybe you feel like your current insulation system serves you just fine, or that changing it up will cost too much money.
But what if it were possible for you to lower your energy bills and breathe easier around your home all year round? Plus, wouldn't your home benefit from some extra fireproofing or soundproofing, too? Great insulation products can promise these benefits to you and your family. It's just an issue of choosing them and installing them properly in your home.
What R-Value of Insulation Do You Need?
Newbies to insulation will encounter the term "R-value" when shopping for new products. What does R-value mean, and why does it matter when it comes to buying insulation? Simply put, R-value is a measure of the material's resistance to heat transfer. The higher the R-value is, the greater its insulation performance.
The right R-value for your application depends on which US Climate Zone you live in and which area of your home you'll be insulating. For example, in US Climate Zone 1, R13 insulation products are typically sufficient for floors. For Climate Zones 2 to 8, however, R25 insulation products or products with even higher R-values (up to R30) are the best option for maximum energy efficiency and comfort. If you're not sure where you fall under, find your state in the US Department of Energy's R-value map. Look at which R-values they recommend for the different areas of the house and for your state's climate zone.
Which Part of Your Home Do You Need to Insulate?
The parts of your home that need insulation the most are your attic, exterior walls, floors, crawl space, and basement area. There's a different rationale behind insulating each area. For example, your attic deserves special attention because a lot of heat can build up inside of it—or escape from it. Insulating the attic properly can slow down heat buildup during summer and unwanted heat loss during winter. When you insulate your crawl space, on the other hand, you do so to keep the electrical wiring, plumbing, and heating and cooling components underneath from being affected by temperature extremes.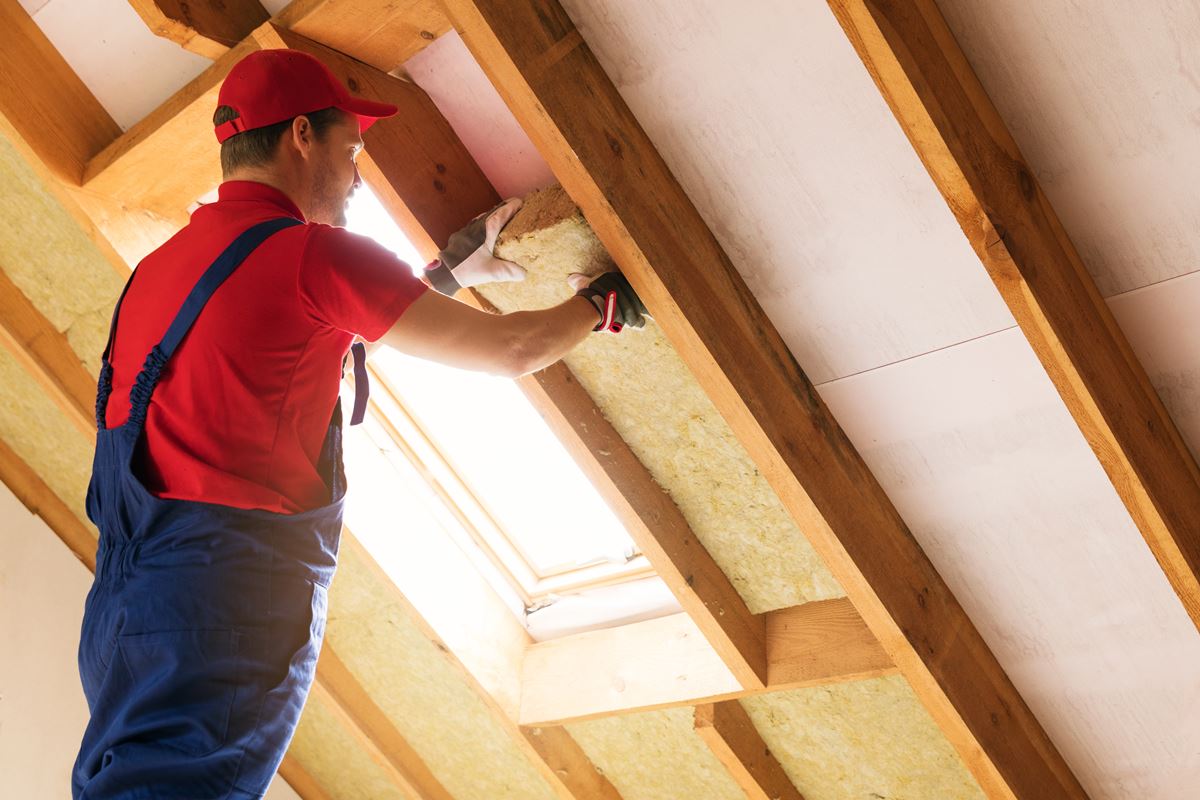 When shopping for new insulation, you'll need to ask your supplier which product, material, and R-value is best for your application. This will help you get maximum value for money and performance out of the insulation that you buy.
Tip: You can also find out who qualifies for an insulation grant under the government's ECO scheme. Free-insulation-grants.co.uk can help you access insulation grants.

What Insulation Materials Should You Buy?
Admittedly, this is the part of choosing insulation where many buyers experience choice fatigue. There are a lot of different insulation types out there, as well as different base materials. How do you determine which one is best for your home?
The first thing you can look into is the type of insulation and what it's commonly used for. The most widely available and well-known type of insulation is blanket insulation, which comes in either roll form or as pre-cut batts. Batt or roll insulation is highly adaptable and can be used in ceilings, floors, and unfinished walls. Foam board or rigid foam insulation, which comes in rigid panels, is another durable form of insulation that can be used for basement walls and attic hatches. There's also loose-fill or blown-in insulation that can be fitted into unfinished wall or attic spaces without disturbing the area's structural assemblies. And lastly, there's spray foam insulation that can be applied using a spray equipment, used to fill in hard-to-reach wall cavities.
There's also a lot of variety in terms of insulation materials. Common materials used in insulation products include fiberglass, mineral wool (also called stone wool), plastic foam, polystyrene, and cellulose. One thing you can do before you hit the home depot or order insulation products online is research on the properties of the different materials. Some, like mineral wool, are known to improve sound insulation and fire safety within homes. Think about what qualities you want to improve in your own house—like its acoustics, for example—and buy the material that corresponds with that.
Can You Install the Insulation Yourself, or Do You Need Professional Help?
Lastly, choosing insulation may also be a matter of accounting for whether you'll install it yourself or with professional assistance. Some insulation solutions, like batt insulation, will be pretty easy for you to install on your own. Other types, like liquid foam, are best installed by professional contractors who can handle the material precisely.
If you need help calculating the right R-values to match new layers of insulation with existing ones, you can also ask your contractor. It may also be a good idea to request additional services, like air sealing, so that drafts or air leaks won't be a problem.
Hopefully, this guide has helped you learn more about insulation products and how they affect your indoor comfort, as well as your home's energy efficiency. Shop wisely, and for any other insulation-related concerns, don't hesitate to ask a professional!
Beginner's
,
Insulation Products
,
R25 insulation products