Small businesses have started popping up despite the global health crisis. Business-minded individuals have been discovering new opportunities for entrepreneurship due to the changes in consumer lifestyle and preferences. Gardening has become a new hobby of many homeowners during the span of the quarantine period. With the right business strategy, starting a gardening business can be a good pandemic idea.
If you are not a seasoned gardener, there are some things to learn before you begin your gardening business. Research the various types of gardens, materials, and tools so that you will be fully knowledgeable of your craft before you start your venture. In gardening or residential landscaping, you might need to do some networking, such as for a sod supplier to help you gather materials for your gardening projects.
Learn about the ins and outs of gardening as a business. Gardening is a relaxing and beautiful way of spending the quarantine period but setting up a gardening business has its pros and cons. Familiarize yourself with the benefits and downsides of a gardening business before investing in the tools of the trade.
Start a Gardening Business
Starting a gardening business can be a productive business venture during this pandemic. Many homeowners are incredibly busy with their remote work responsibilities that they end up having little time to tend to their home gardens. While gardening as an outdoor activity has its advantages, you should consider the other implications of starting a gardening business.
A gardening business entails prolonged exposure to sunlight. While healthy doses of sunshine can benefit your overall wellness, too much can lead to dangerous conditions and diseases such as dehydration and even skin cancer. Gardeners should invest in high-quality protective clothing to shield themselves from the harmful rays of the sun.
Those who are new to the gardening business might not be used to the physical aspect of the activity. Gardening involves a lot of bending, reaching, squatting, and even lifting heavy items. If you have not trained or prepared well for these physical challenges, you are at high risk of developing back and joint problems in the long run.
Being able to tend a client's garden will also depend greatly on the weather. If you need a stable source of income, you might have to consider a second business pursuit to complement your gardening services.
Once you have considered all these factors, it's time to prepare the materials you need to launch your gardening business. Even during your planning stage, it will be beneficial to start building your network of contacts early on so that once you are ready to launch your gardening company, your clients will be ready to line up for your services.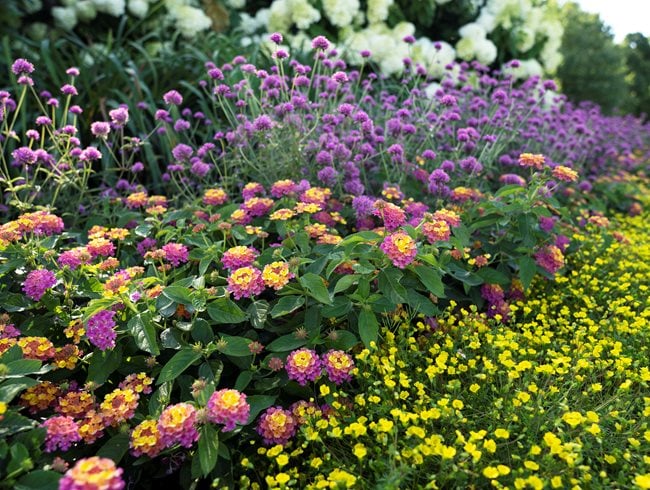 Work on your physical health to be able to handle the duties and tasks included in gardening. Train your body via cardiovascular exercises and strength training to meet the demands of gardening as physical activity. Apart from getting lawn and gardening equipment, make sure you have your necessary licenses and insurance to operate properly. You also need marketing materials to promote your new gardening company online or through friends and family.
The Downsides of Gardening
Every business idea has its pros and cons, and business owners should be aware of these factors before starting a new pursuit. While there are a lot of benefits to starting a gardening business, there are downsides that you have to consider before fully investing in your potential entrepreneurial project. Below are some disadvantages to penetrating the gardening industry.
The gardening industry is already a big market. You will have to do thorough research to find the perfect niche for your project to stand out from the crowd. It will also help if you have exceptional knowledge in this field. Mediocre gardening skills will drown out your business project quickly as there are many competitors in the industry that can outshine your skills.
Living in a seasonal climate will hinder your source of income. In places with unpredictable weather, a gardening business can only be an occasional pursuit. For these places, it will be difficult to establish a gardening business as a permanent business venture with a continuous outpour of clients.
Gardening can be a lucrative business if you have the right talent and skills for the job. You also need to consider your area's climate to sustain such a business pursuit. Whatever business idea you decide to pursue during this crisis, it's important to address the specific needs and preferences of the market by studying and understanding their changing behavior.
Garden