Keen to renovate that house of yours, but afraid of a budget blowout? Fear not. This article will give you fourteen handy tips to help you minimise costs and maximise outcomes for any renovation plans you might have in the works for your house.
Consult A Professional
Before you pick up a sledge hammer and start knocking down walls, it's important to think of your property in terms of investment and return.
Whether you're hoping to flip a house and get it on the market for a quick profit, or aiming to manifest your vision of the dream home so you can live out your life in comfort and style, you'll want to consider whether or not renovations will lead to a payout, either in terms of money or long-term liveability.
That's why it's important to consult a professional and get the nod of approval before commencing renovations.
For example, if you're looking to sell, get in touch with a reputable estate agent in the area and figure out what buyers are typically after in a home. That way you can transform your home to make it the most attractive property on the market and maximise the potential for a likely sale and return on your house.
There's no point investing in a property that won't pay dividends. Consult a professional so you can make a more informed decision around the types of renovations you pour your money into.
Be Clever With Your Cash!
If you are renovating a dream home in which you intend to live out the remaining days of your life or flipping a property to get it on the market, you'll want to invest in internal and external features that will add comfort, style, longevity, and value to your home.
The best way to do this (without breaking the bank) is to make sure you invest in long-lasting products that will give you the best bang for your buck, especially those permanent features that aren't so easily replaced.
For instance, you can grab a bargain on beautiful, highly durable, and cost-effective floors if you get clever with your choice of floorings.
If expensive stone floors such as marble and slate are out of the question for you, maybe an authentic, classic wooden floor such as those featured in our Australian Select Timbers catalogue might be a more plausible option. These are a range of classic timber floors, rich in colours, hues and varieties, all available at affordable prices.
However, if the price of this exquisite flooring option is making you sweat a little, there is always the Quick-Step Impressive Ultra laminate range, which comes highly recommended as an alternative and less-expensive flooring option.
This flooring laminate will give you the look and feel of an authentic wooden floor (minus the price tag) plus a few other features such as scratch and water-resistant surfaces, making it a long-term asset to any home or room in which it's installed.
Get thrifty with your cash and invest in products (such as those mentioned above) that will not only increase your savings but also enhance the overall value and appeal of your house.
Plan Your Renovation
Imagine getting halfway through your renovations only to realise you've run out of money and can no longer fund the rest of the project.
That is why, before you move forward with your renovations, that it's super important to take the time to sit down and plan out the minutiae of your renovation plans: figure out your best course of action and know the renovation costs, including labour hire and materials, so you can stretch your budget to cover them.
Also, it's important that you forward plan for any factors or emergencies that might lead to a potential blowout in your budget, such as furniture storage or burst pipes. You'll want to create a financial buffer to mitigate the effects of any hidden or extra costs that might pop up out of nowhere, potentially leaving you out of pocket.
Employ An Expert!
You might have to fork out a few bucks in the short term to employ an architect, but a savvy home designer can save you bucketloads in the long run.
If you're keen on consulting an architect for your project, you should shop around for one who has worked on similar renos to the ones you have in mind. They'll know how to circumvent the more challenging problems that arise with housing renovations, and they'll have clever ways to help you maximise the use of space in your home in the most cost-effective manner.
A reputable architect can never go astray on a home construction site. Employing one will likely pay dividends by the time your renovations are complete.
If You're Using A Builder, Shop Around For Quotes
You'll need to obtain a set of drawings before contacting a builder to turn them into a reality, but make sure – whatever you do – that you don't blindly accept the first quote that he or she throws your way.
A good rule to follow is that you should always source at least three different quotes from competitive builders and compare them to see where you can save costs in the long run.
Once you select a builder, it's likely he or she will outsource some of their work to sub-contractors, but they will take the hassle out of conducting the building process and organising the delivery of building materials, labour hire, and other services necessary for the completion of your renovations.
If you can find one that suits your budget, hiring a builder is a good way to ensure that everything on the construction site happens in a neat, organised and timely fashion.
Be Your Own Project Manager
If you're reluctant to hire a builder or simply lack the necessary funds to do so, you can always opt to oversee the renovations yourself.
What you lose in expertise, you'll make up for in savings. The contractor's fees; their labour profit margins; and the mark-up on materials they inevitably pass down to the consumer can all be avoided if you choose to take over the building process yourself.
But be warned: it is no easy task to take on the role of a project manager. You'll be responsible for managing all the logistics required of a builder including site inspections, outsourcing jobs, and allocating funds to the necessary specialists, and much more.
If you have the gumption and know-how, go for it, you might save yourself a truckload of cash. Otherwise, you might be better off leaving this one to the experts.
Go Halves With A Neighbour
Let's face it: whether it's at the dinner table or a backyard construction site, splitting bills can always save us money.
If you can convince your neighbour that it's in their best interests to go halves in a new fence or to participate in a joint building venture with you, you're going to cut costs by half (at least for that part of your renovation).
Pull on your persuasive hat and get in touch with the neighbour: before you know it, you two might be sharing in the mutual benefits of a new retaining wall or aluminium fence.
Just make sure you draw up contracts and get everybody to consent to terms of agreement before starting on the project.
Sweat The Small Stuff
Before you hand over the design brief to your builder, make sure your plans are as detailed and watertight as possible. Know your project down to the most microscopic features so you can pass this information onto the builder and minimise any confusion or problems that might later hamper the progress of your renovations.
Waste Management
Your renovation project can generate loads of waste. Rubble, debris, plasterboard, MDF, plastics – you name it, your renovation project can produce it. Sometimes the list of refuse created by a job like this can be as long as your arm, and it's on you to dispose of it.
Try to come up with creative ways to recycle or upcycle waste materials rather than loading up the trailer and taking it to landfill.
For example, if your renovation requires earthmoving, such as the digging of foundations, you can try to reuse the soil for landscaping jobs. Have yourself a fire at the end of each day and burn waste timber. If you have any metal, send it to a salvage yard.
Get creative. If you can find ways to recycle your waste, you might be able to slash the cost of waste management.
Don't Waste Your Time
Once you have come up with the general plans for your project and consulted your builder, make sure all parties involved are aware of and agree on a feasible timeframe in which phases of the job (and ultimately the project) will reach completion.
At the end of the day, the more well-organised you and your workers are, the smoother the building process will be, and the sooner your renovations will be finalised.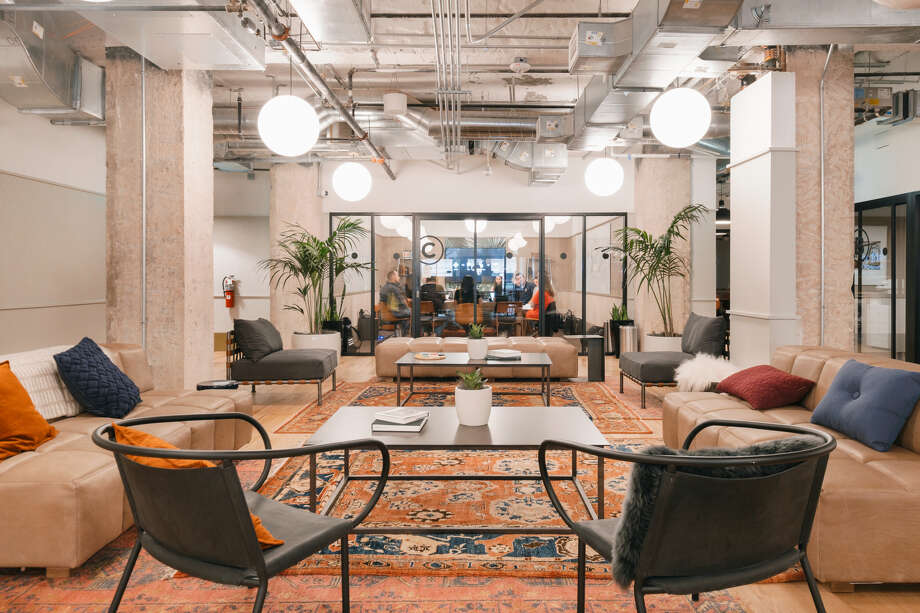 Don't Stray From Your Budget
Once building has commenced, do your best to stay on target with your budget. Our advice is that you keep a running sheet of all the costs of your renovations and do your best not to stray from your budget before the work is complete.
Whatever you do, don't just tack on new features or bells and whistles at a whim, because this will ultimately leave you more out of pocket than what you'd previously envisioned.
And always, as we emphasised earlier, keep a financial buffer for emergencies or urgent costs that might pop up out of nowhere.
Consider Buying Ex-Showroom Models
In much the same way that demo cars with a few kilometres on them go for a cheaper price at the local car yard, so too do ex-showroom displays.
Most homewares and DIY shops feature showroom models that can be bought at a discounted price compared to their recommended retail price once they are replaced or superseded by a new showroom model.
Contact a consultant at your local homewares and furniture store and ask if buying an ex-showroom model is an option for you. If you're in luck, you might be able to score a great product at a fraction of its original price.
Restyle And Contemporise Rather Than Knocking Down!
If you're generally happy with the storage space, layout and features of a room (such as wardrobes and cabinets), and just want to a contemporary feel to the room, you can always opt for small cosmetic changes such as replacing or painting doors, handles and splashbacks, rather than gutting and transforming an entire room.
A small, surgical facelift can be just as transformative as a full-on demolition job, and nowhere near as hard on the hip pocket!
Utilise Existing Spaces And Structures
If you're looking to expand the number of rooms in your house, it can be cheaper to take advantage of available space rather than creating extensions or bunging on a new room from scratch.
You can open up a room into a larger space by knocking down existing walls. Or, on the other hand, you can divide a space up into smaller rooms by erecting new walls. This can minimise the structural costs that you'd typically have to pay if you wanted to create an extension from scratch.
If you want to use this option, just make sure that you consult a structural engineer before demolishing any walls – their opinion might cost a little in the short term, but it's better than having your whole house cave in over your heads.
The same goes for other important necessities such as plumbing and groundworks.
Where possible, if you need to make modifications to your plumbing, try to connect to or use existing soil pipes, and always consult a plumber for professional advice so you don't end up flooding your house, waterlogging your floors, and bogging down your dreams of a newly renovated home.
Renovation
,
Renovation Project