With social distancing regulations limiting access to indoor facilities and indoor events, it's become imperative for businesses across the board, especially restaurants and event planners, to maximize outdoor shelters. Thankfully, this comes at a time when the outdoor tent industry is in full bloom, with swathes of products suited to various types of outdoor shelter needs.
Besides sitting areas, dining areas, and lounging area, outdoor tents can serve up a whole lot of other functional spaces. They're ideal for hygiene practices spaces, spaces for prepping food ingredients, and shades for product stands.
As such, the purpose of the tent is the primary determinant of the most suitable type of tent for you. Other factors which we will be discussing in detail include local policies, the available space, and the surface on which you're mounting the tent.
Determine your Best-Suited Type of Outdoor Tent
Regardless of the tent's purpose, you would want to go for tents with wide interior spaces that are free from poles and other support structures. Clear span tents are one of the most ideal in this regard. Unlike pole tents, pagoda, pop-pup tents, family tents, and other types of camping tents, clear tents come with sturdy aluminum frames that preclude interior poles or walls over a large expanse of space.
Their sturdy build also makes them suitable for use in just about any terrain, from front yard lawns to gravel pavements and parking lots. Most clear span tents support integrations like HVAC systems, custom lighting, and grill/kitchen setups. They also stand up quite impressively to strong winds and other extreme elements. Once set up, they can remain firmly grounded in place for years to come, depending on the manufacturers' warranties.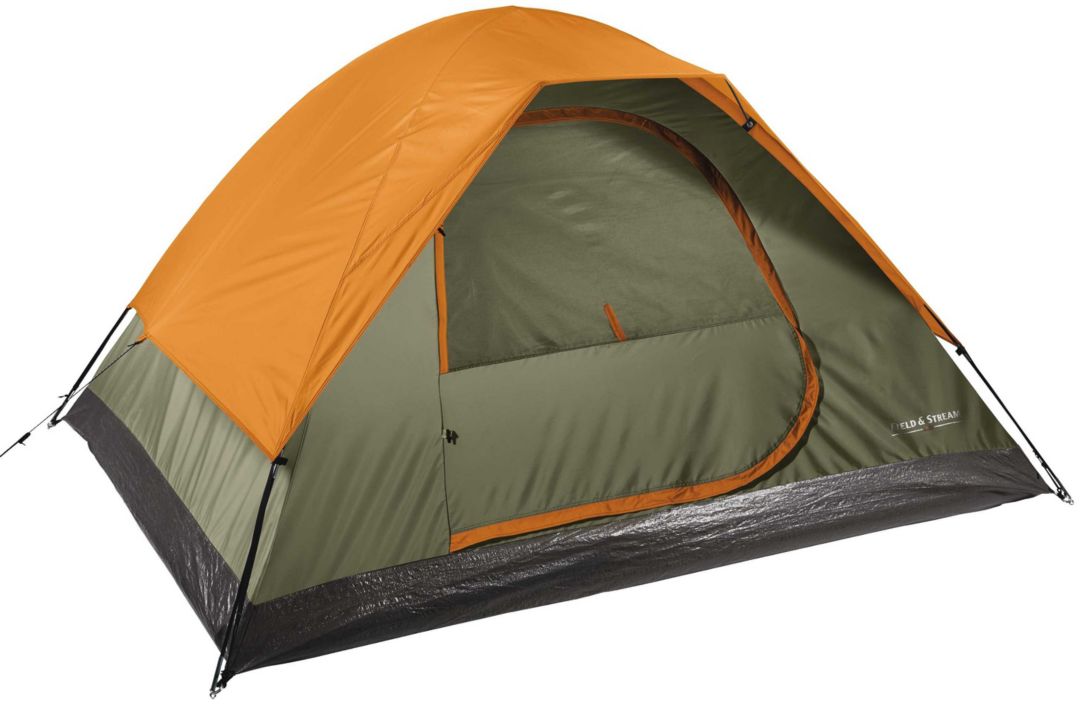 Frame tents also share similar attributes, but they're more suitable for more enclosed spaces that aren't too exposed to the winds and other elements. They enable free movement inside the tented area with sturdy metallic frames and no interior poles. Their frames take up much smaller space, thanks to frame bases that held down by stakes.
Other Essential Factors to Consider
With nearly every town and city now under some form of restrictions on both indoor and outdoor gatherings, you need to check carefully for any existing pandemic rules in your locality before setting up your outdoor tent.
The available space is also a primary consideration. To ensure the health and safety of your guests and customers, you need to set up the tents over an ample space. Before choosing a tent, measure the size of the space you want to cover – if possible, think of ways to increase the available space to allow for more guests to sit with ample spacing in-between them.
Besides the size, you also need to consider other aspects of the space, such as closeness to fences and walls of buildings. You also need to consider the surface of the space. Do you want to set up the tent on asphalt, concrete, gravel, or grass?
Each of these flooring types comes with peculiar installation and maintenance requirements. For instance, if you're erecting the tent on concrete, you need to install the tent with a ballasting system.
Want more tips on how to expand your outdoor shelter and increase your bottom line during this pandemic? We're always eager to lend our seasoned outdoor structure expertise to help you navigate difficult times. Reach out to us today.
cabin tents
,
camping tents
,
camping tents for sale
,
cheap tents
,
coleman tents
,
Tents
,
tents amazon
,
tents for sale