Don't you find it frustrating to see water inside your home or even out in the yard? And no, it is not because you have plans to have a pool party indoors.
It's a horrendous experience to find pouring out that's coming down from the ceiling. On the other hand, when you see moisture behind the walls. What about those supposed invisible pipes that become visible because of all the water outflow?
What's more, when the bathroom, showers, and sinks are dripping water like there's a party event going on, it can be a real headache.
You have to be honest, though; the leakage is a cause of tons of troubles. If you think about it, the water bill won't skyrocket. The dangers of slipping and getting into an accident because of the trickling water are far more devastating!
So, before reaching out to the licensed local plumbers, let's find solutions to the problem first! Here are three easy ways you can detect water leaks.
1 The Kitchen
Of course, the kitchen is the top priority here! Since many of us hang out or prepare food and drinks in the kitchen, the plumbing leaks instantly become evident.
So, how to detect any water dripping when you are in the kitchen? Well, you may check the sink's countertop's lower area. The indication that there's water leaking is the spongy, swollen feeling and looking a lot darker than its original color.
The faucet causes a leak when the base becomes loose, and the water seeps out.
2 The Toilet
As you would have guessed, many of the toilets go through construction and are connected to multiple pipes in the plumbing system. The setup of it could cause the problem.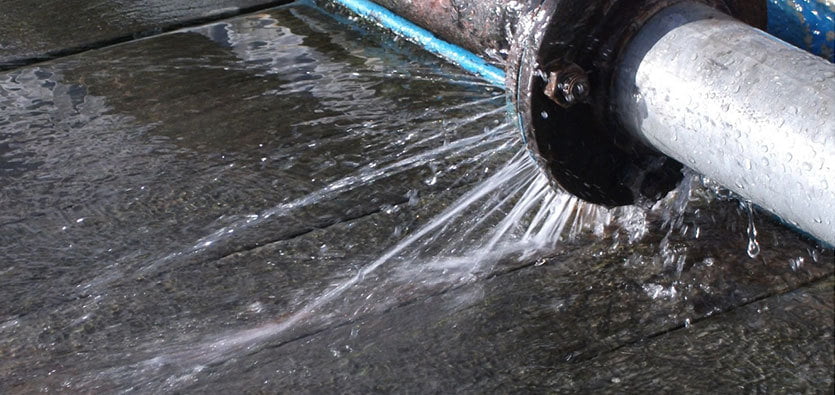 Did you know that you can add food coloring inside the toilet's water tank to see if there's a leak happening? How? You'll immediately see that the color changes in the tank, thus affirming the issue.
Like the faucet, the toilet's base could get loose. You'd know in an instant because when you sit on it, it moves. Water puddles are the most accessible source of evidence that water leakage is happening. And the root problem isn't too far from the puddles.
3 The Bathroom
The walls in your bathroom will tell you the truth. How, you might ask? Well, the moment you see the bathroom's paint or wallpaper peeling, then you'd know.
Tiles look amazing in the bathroom, but when it's falling off or becomes loose, water leaching could have caused it.
Another sure proof that water is dripping within the bathroom is the formation of molds and mildew. It enjoys dark and damp areas, which would usually be the bathtub or shower pan.
And never take too lightly the stained ceilings on your head. You'd know that outflow is occurring.
licensed local plumbers
,
water leaks.